Overview
A hammer toe can be defined as a condition that causes your toe to bend downward instead of pointing forward. While it can occur on any toe on your foot, it usually affects the second or third toe. If your baby toe curls instead of buckling, it is also considered a hammer toe. There are two types of hammer toes. If your toes still can move around at the joint, then it is considered a flexible hammer toe. It is a milder form of the condition and there are more treatment options. The other type is called a rigid Hammer toe, which occurs when the tendons in your toe become so rigid that they push your toe joint out of alignment, and it cannot move at all. Typically, you will need surgery to fix it.
Causes
Wearing shoes that squeeze the toes or high heels that jam the toes into the front of the shoe. Other causes or factors in the development of hammertoes can include an injury such as badly stubbing your toe, arthritis and nerve and muscle damage from diseases such as diabetes. And, hammertoes tend to run in families, although it is more likely the faulty foot mechanics that lead to hammertoes that are inherited, not the hammertoes themselves. Hammertoe generally affect the smaller toes of the foot, especially the second toe, which for many people is the longest toe. It's uncommon for the big toe to be bent this way.
Symptoms
Symptoms of a hammertoe are usually first noticed as a corn on the top of the toe or at the tip which produces pain with walking or wearing tight shoes. Most people feel a corn is due to a skin problem on their toes, which in fact, it is protecting the underlying bone deformity. A corn on the toe is sometimes referred to as a heloma dura or heloma durum, meaning hard corn. This is most common at the level hammertoes of the affected joint due to continuous friction of the deformity against your shoes.
Diagnosis
Hammertoes are progressive, they don?t go away by themselves and usually they will get worse over time. However, not all cases are alike, some hammertoes progress more rapidly than others. Once your foot and ankle surgeon has evaluated your hammertoes, a treatment plan can be developed that is suited to your needs.
Non Surgical Treatment
Symptomatic treatment of hammertoes consists of such things as open toed shoes or hammertoe pads. There are over the counter corn removers for temporally reducing the painful callous often seen with the hammertoe. These medications must be used with caution. They are a mild acid that burns the callous off. These medications should never be used for corns or callouses between the toes. Persons with diabetes or bad circulation should never use these products.
Surgical Treatment
Until recently, wires were used for surgical correction. In this technique, one or more wires are inserted into the bone through both the affected joint and a normally healthy toe joint, and the end of the toe. These wires stay in place for four to six weeks, protruding from the end of the toes. Due to the protruding wire, simple things such working, driving, bathing and even sleeping are difficult while these wires are in place. During this recovery period, patients often experience discomfort during sleep and are subject possible infection.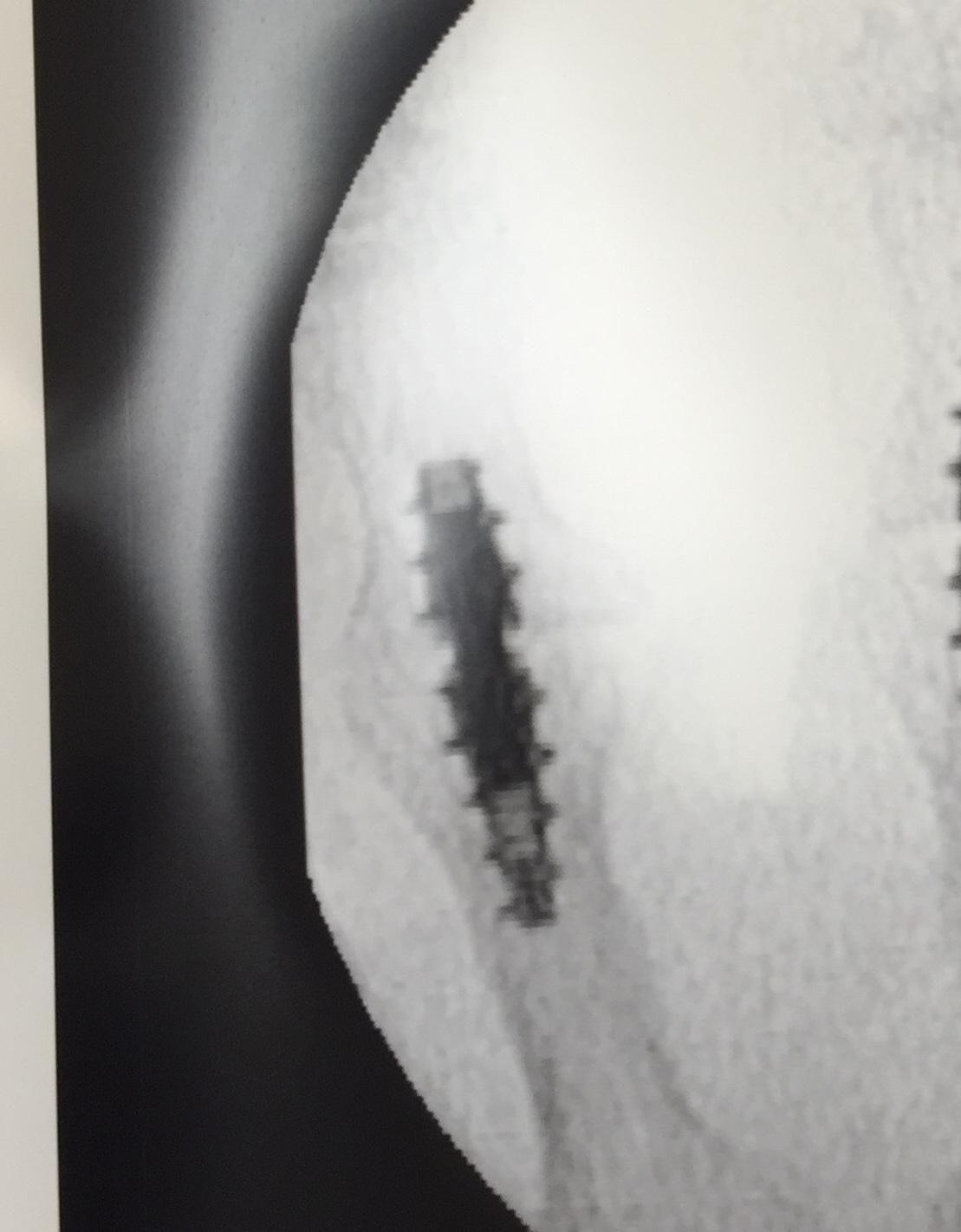 Prevention
The best ways to prevent a hammertoe are. Wear shoes that fit well. Shoes should be one-half inch longer than your longest toe. Shoes should be wide enough and the toe box should be high enough to give the foot room to move. Don?t wear shoes with heels over 2 inches high. If a toe starts to look like a hammertoe, buy shoes that have an extra high toe box. Wear corn pad removers or cushion pads on top of the affected toe. See your healthcare provider any time you have foot pain that does not go away quickly or is more than mild pain. Foot pain is not normal.